These days it seems the only thing that may be more important to us at work than having constant mobile LTE connectivity is having clothes on our back. Even when we're in our office and have easy access to a desktop computer, most of us can't go more than a minute without high-speed, high-capacity LTE connectivity for our laptops and mobile devices. And as businesses have come to depend more and more on this mobile access, solutions like Wi-Fi networks and distributed antenna systems have had to be deployed to meet this need almost everywhere, from offices to stores, hotels, restaurants, stadiums, parks, and even trains and airplanes.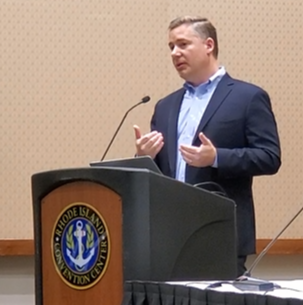 Now, though, a decision by the U.S. Federal Communications Commission (FCC) has unlocked a band of radio spectrum that will allow communication service providers, including neutral hosts and businesses, to transform the way that businesses get local mobile connectivity as well as the quality and security of this connectivity. Private Long Term Evolution (LTE) networks are localized systems designed to serve specific business, government or educational purposes with optimized features, and they're opening a new chapter in connectivity.
Syniverse is poised to play a leading part in private LTE and excited to be starting some first customer projects. Here are some details about where we are and where we're headed.
FCC Approval of Commercial Services for CBRS
Earlier this month, the FCC announced that Google, Federated Wireless, CommScope, Amdocs and Sony were approved to begin offering initial commercial services for what is called Citizens Broadband Radio Services (CBRS). The decision marks a milestone that opens a band of previously unavailable radio spectrum with highly innovative properties.
CBRS is a band of spectrum that was designed to be freed up by the FCC's 2010 National Broadband Plan, which allocated 500 MHz of additional spectrum for new mobile uses. Today, the CBRS spectrum is used for naval radar and fixed satellite stations, and the FCC has established rules to permit shared use of the spectrum along with the naval organizations that now use it.
CBRS is important because it offers a slice of highly versatile spectrum in the 3.5 GHz band, also called the "innovation band." With the opening of this band, technology companies are empowered to expand the U.S.'s broadband capabilities in several important ways:
Providing the spectrum needed to develop high-speed, high-capacity, secure private LTE networks.
Supplying a foundation to pave the way for private 5G deployment.
Enabling the network robustness needed for new processes for the internet of things.
Extending much-needed broadband internet to remote areas.
CBRS-powered Capabilities of Private LTE
CBRS has opened the gates for the full capabilities of private LTE to be extended to a number of different organizations and sites. This includes communication service providers, like mobile and cable operators; large campuses and venues, such as schools, airports, and stadiums; and other businesses and multi-dwelling units. These organizations can now set up their very own dedicated mobile networks to take advantage of the considerable benefits enabled through private LTE connectivity:
The most important benefit offered through private LTE, however, lies in the multiple new applications and use cases that it's now enabling. Here are a few:
Entertainment venues-Private LTE networks are ensuring high data speed and capacity at sports stadiums, arenas, concert halls, theme parks, and convention centers, where thousands of people seek to share memorable experiences at the same time.
Hotels-Private LTE networks are helping attract and retain guests by eliminating "dead zones" in meeting rooms and securely offering the latest in customized services, like digital check-in.
Factories-Private LTE networks are empowering a new era of factory automation, expanded use of robotics, digital transformation of industrial processes, application of big data analysis, and integration of predictive maintenance.
Syniverse and Private LTE
Syniverse has been right in the thick of private LTE and taken several steps with this new technology this year. In February, our Syniverse Innovation Lab took a major step forward in its short history by teaming with Ruckus Networks and Federated Wireless to develop a private, high-speed and highly secure wireless network right here at Syniverse's headquarters in Tampa. Through the Innovation Lab, we've been able to gain firsthand experience in planning, building, and deploying a private LTE network, and we look forward to applying this knowledge to our work with customers in helping them set up this type of network.
The Syniverse, Ruckus Networks and Federated Wireless partnership provides the complete ecosystem for private LTE networks, with Syniverse providing the LTE core network, Ruckus Networks delivering LTE access points for the radio network, and Federated Wireless monitoring and managing the spectrum. Most importantly, the entire network is protected by Syniverse Secure Global Access, Syniverse's private, isolated global network that enables businesses to protect their data when the rise of cyberattacks and growing IoT processes are creating ever-greater levels of risk on the public internet. All three companies are also members of the CBRS Alliance and committed to advancing the technological possibilities of this newly available spectrum.
Looking Ahead
We'll soon see a new era of mobile use with new demands for high-speed, high-capacity mobile networks. Business campuses will continue to integrate mobile use as a more vital part of their operations while places like stores, restaurants, malls, stadiums, hotels and airports will increasingly depend on LTE connectivity to enable high-quality consumer experiences. At the same time, these organizations will need a new level of security in providing protection against rising cyberattacks and complex new technologies like the internet of things.
Private LTE connectivity will play a crucial part in enabling this era, and Syniverse looks forward to being at the forefront of it.
David Hassman is Vice President of Strategy for Syniverse, where he oversees the development and execution of Syniverse's long-range strategic plans and their tactical incubation, including the ideation of new products through concept development to commercial deployment. David joined Syniverse in 2013 and brings more than 20 years of experience in telecommunication. Prior to Syniverse, he held a number of senior roles with companies across the communication ecosystem, including Motorola, Level 3 Communications and Airvana. David holds a bachelor's degree from the University of Illinois at Urbana-Champaign and an MBA from Harvard Business School.